The Most Refreshing Watermelon Smoothie Recipe You Will Ever Try
I like to keep my watermelon smoothies as simple as possible. With only 3 ingredients to worry about this recipe is so simple and so good.
All you need is watermelon (of course), mint leaves, 1 lime. Easy enough right? Let's get into it.
Prep – There is a little prep involved. But don't worry, it isn't much. Once you have your watermelon cut it into squares and place them in a freezer bag to freeze. I like to use at least 2 cups of frozen watermelon and 1 cup of fresh watermelon.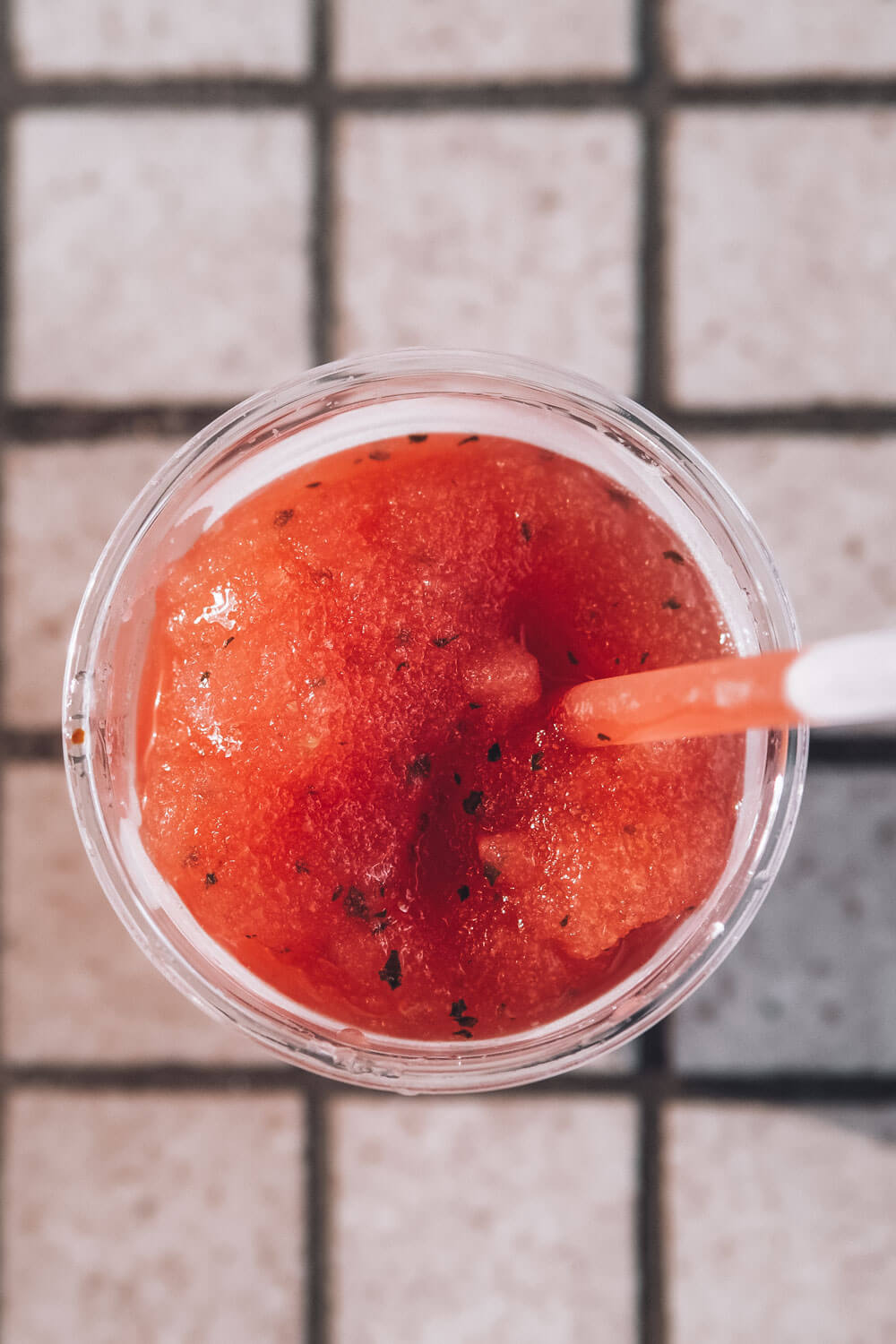 Ingredients
2 cups frozen cubed watermelon

1 cup fresh watermelon

a few mint leaves to taste
Instructions
Blend the watermelon in a nutribullet or blender of your choice and the water until smooth. Serve immediately.
For more delicious watermelon recipes check out Watermelon Detox Water Recipe next!