Sure, I knew there were all types of cups in every size. Ones that keep your drinks hot or cold. They come in all shapes from coffee to tumbler, even wine.
But what I did not know is that there is something called a smoothie cup! No really. There are all types of smoothie cups on the market actually. And if you are way ahead of me and looking for one, you need to keep reading!
Here are the best smoothie cups for every occasion…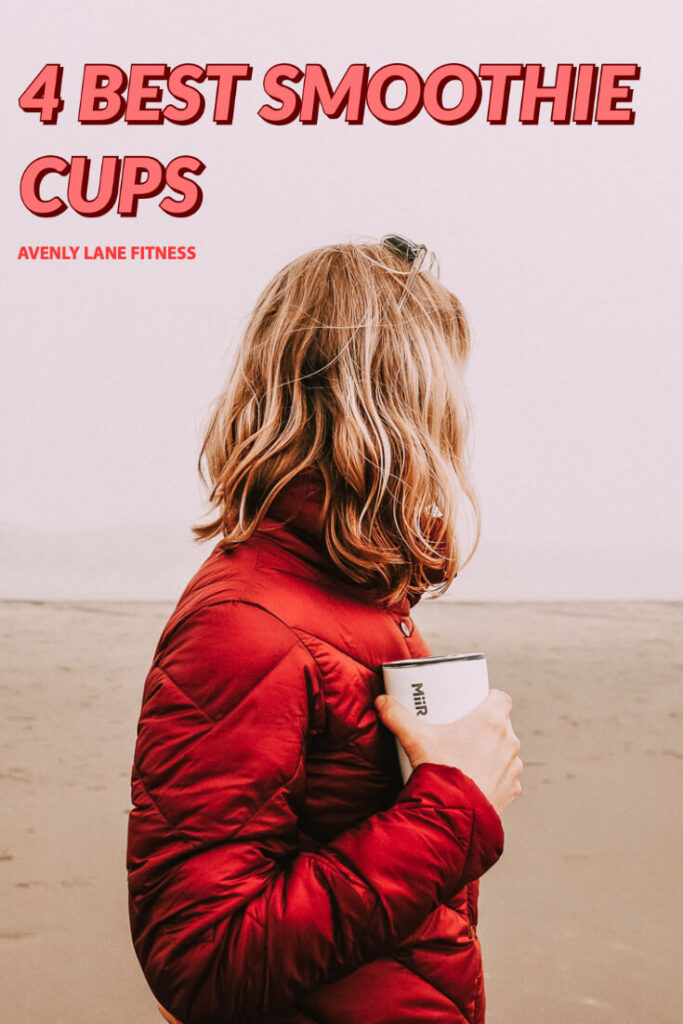 Best Reusable Smoothie Cup

If you are looking for smoothie cups with lids and straws, then definitely consider purchasing the Ello brand. This super popular model makes a perfect reusable smoothie cup. No more need to waste money on plastic disposable smoothie cups that only hurt your wallet and the environment.
The Beacon versions of Ello are BPA free and considered "safe, green, and clean". They hold 24oz, are made from stainless steel, plus are vacuum insulated to keep your favorite smoothie nice and icy. I especially love the calming colors and removable straw. It is all so easy to clean in the dishwasher.
Best Smoothie Travel Cup
Is it a blender? Is it a cup? Check this one out! I had absolutely no clue a blender cup was a "thing". And apparently I was alone. There are so many positive reviews on the Tenswall smoothie bottle.
There are six "saw blades" with a surprisingly powerful motor. The 400mAh battery will give you 3hrs of blending power, enough for 20 cups of juice and holds around 20oz. It is BPA free and eco-friendly also. While it is very basic, the push of a button is all you need for a perfect on the go smoothie.
You could have this ready in the morning with your favorite ingredients inside and blending, literally as you walk out the door. If it is not charged, plug it into your car. Nothing could be quicker. It is affordable, portable, and pink! Take this smoothie travel cup for a "whirl", haha.
Best Smoothie To Go Cup
The Rubbermaid shaker bottle is the best smoothie to go cup if you are a protein shake fan. It has a 5-sided weighted ball with paddles. The ball quickly and efficiently mixes up powders, yogurts, liquids, supplements, and even fruits.
I love that you can have all ingredients inside the smoothie container ready to go in the refrigerator the night before work. Then swiftly take it and shake it as you are on the way to work or school. Breakfast is no longer missed or forgotten. It is a total game changer. Having a filling and healthy start to your day makes your entire day more productive and even relaxing.
The volume markings on the side of the ergonomically formed bottle are a great way to measure and keep track of how much you are drinking.
It also comes in a large variety of colors both women and men will appreciate the selection. You can pop the entire bottle in the dishwasher, making clean-up easy. Plus it is leak-proof and BPA free!
Best Kids Smoothie Cup
I can not leave out the kids! The Contigo plastic smoothie cups are just the right fit for little hands. This kids smoothie cup comes in many different colors and designs for girls and boys alike. They are leak-proof, spill-proof, and come apart for easy cleaning in your dishwasher.
They are also BPA free, fit most car cup holders, and have a special soft-grip bottom. The soft grip prevents tipping and slipping from little one's hands.
Parents really love the design of these cups. The straw is not easy for their children to remove, which means these really are perfect for everything from a vacation to a car ride coming home from school. And kids will really love joining in on a smoothie in a cup especially made for them.
Which smoothie cup are you going to choose? Let me know how you like it in the comments below!