There is nothing worse than forcing yourself to get into yoga when you really don't even want to be doing yoga, but everyone keeps telling you to that it'll help with your chronic illness. Tell me I'm not the only one that has heard that a million times?
Eventually you give in and decide to give it a go. Only to find out that you now need to buy a yoga mat. You order one online realize it is paper thin and only covers half your body when you lay down.
Restorative Yoga Props That are Actually Worth it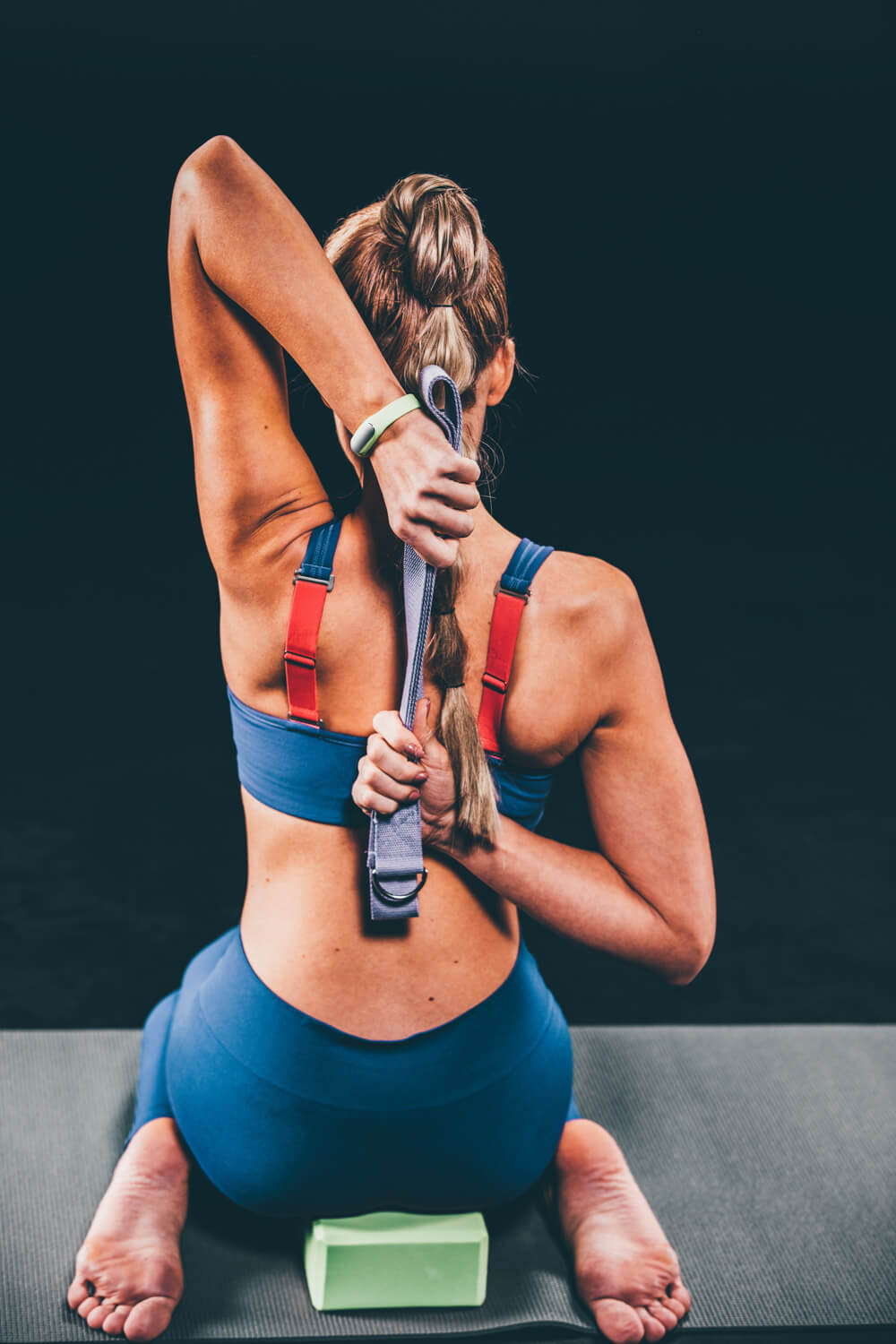 This is why I made this list of restorative yoga props because it does matter what mat you use. Especially if you have back pain and are looking for an excuse to not give restorative yoga a try. (I have been there)
Extra Thick Yoga Mat (Large Yoga Mat)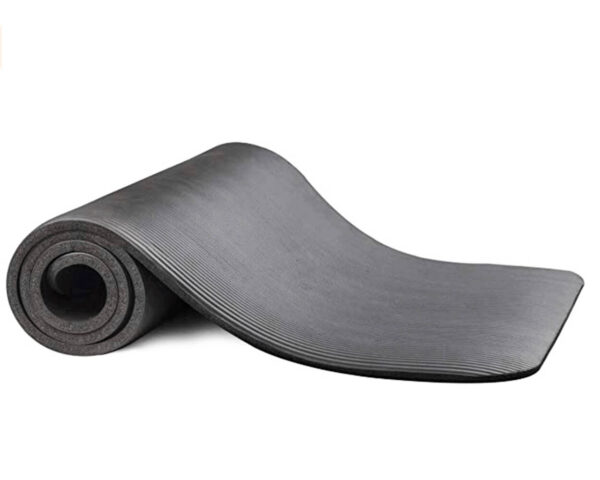 Large Yoga Mat – I bought this Amazon yoga mat and am honestly amazed at the quality for the price.
I recommend getting one that is thicker (mine is 1/2 inch). So much softer and easier on your spine and joints. This one is also very long so your legs won't be hanging off the end!
Best Yoga Strap with Loops (Must Have)
Yoga Stretching Straps – When I first started experimenting with yoga I had no idea that "yoga stretching straps" were even a thing. I found a yoga strap with loops while browsing Amazon one day and I fell in love with it.
It is great to use in bed or even at your desk at work (I work from home so this is easy for me to do). It can really make a difference in helping to improve your flexibility quicker.
Check out this Yoga Strap with Loops.
Best Yoga Blocks
YOGU Yoga Blocks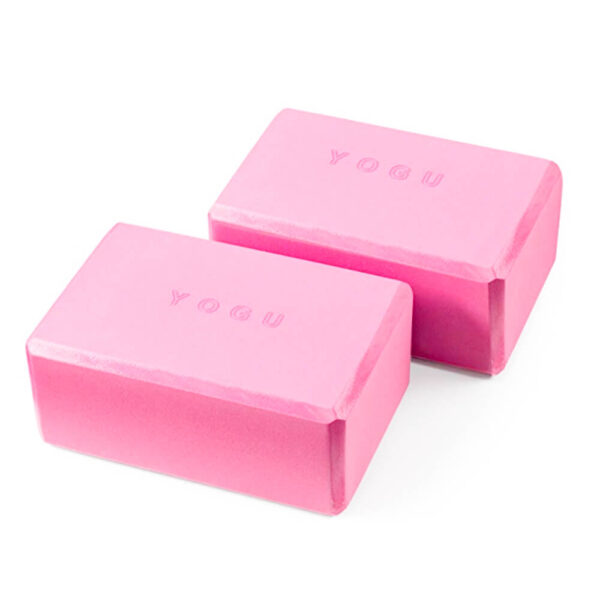 Who doesn't want hot pink yoga blocks? These are some of the highest reviewed yoga blocks on amazon and extremely affordable.
Gaiam Yoga Block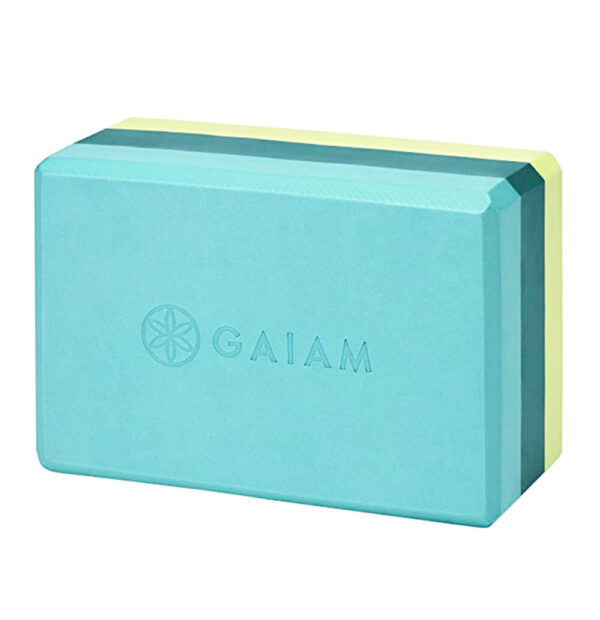 This one is Latex-Free EVA Foam, Non-Slip Surface for Yoga, Pilates, or Meditation, that's great and all but let's be honest, this yoga block is on the list because it is 3 colors in one. Love that the colors are a little more unique.
Gaiam Yoga Block (Set of 2)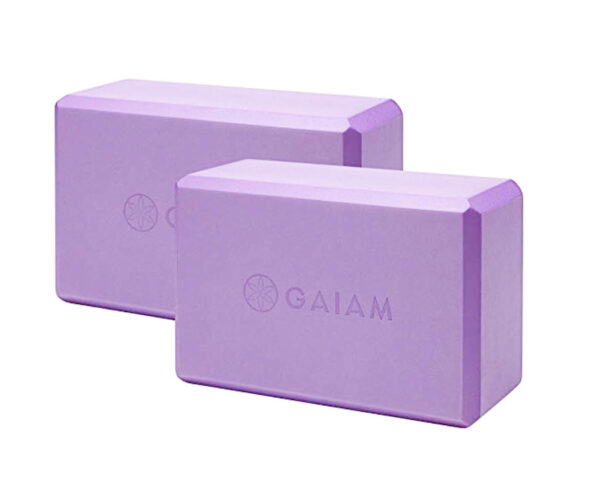 Do you need a Yoga Bolster? (AKA Yoga Pillow)
This is the part where most Yogi's will talk about this special yoga pillow or yoga bolster. I shopped around for one and explored my options but I honestly just couldn't tell how it was worth so much money when I already have pillows at home.
Maybe one day I will invest in a nice yoga bolster but for the last few years I have just used a pillow.
I left it off the list and recommend that you just use some pillows and blankets you have laying around the house. It works just as good.
What would you guys add to your Yoga equipment list? Let me know in the comments below!
Don't miss these!