The Best Organic Rose Hips Tea Bags
If you are thinking, what the heck is a "rose hips" and why do I need them in my tea then you are where I was not too long ago.
What are the benefits of Rose Hips Tea?
Rose hips are loaded with Vitamin C, E, & K. Each of these vitamins can help with infections of your bladders, kidney's, and sinus infections. Whenever I feel a cold coming on I always try to make sure to drink at least 3 of these Rose hips tea bags a day. I slowly sip on them with this mug throughout the day.
It has been a total game changer.
I was first introduced to Rose Hips Tea and it's benefits by Anthony Willams. You can read his post on all the benefits of rose hips here.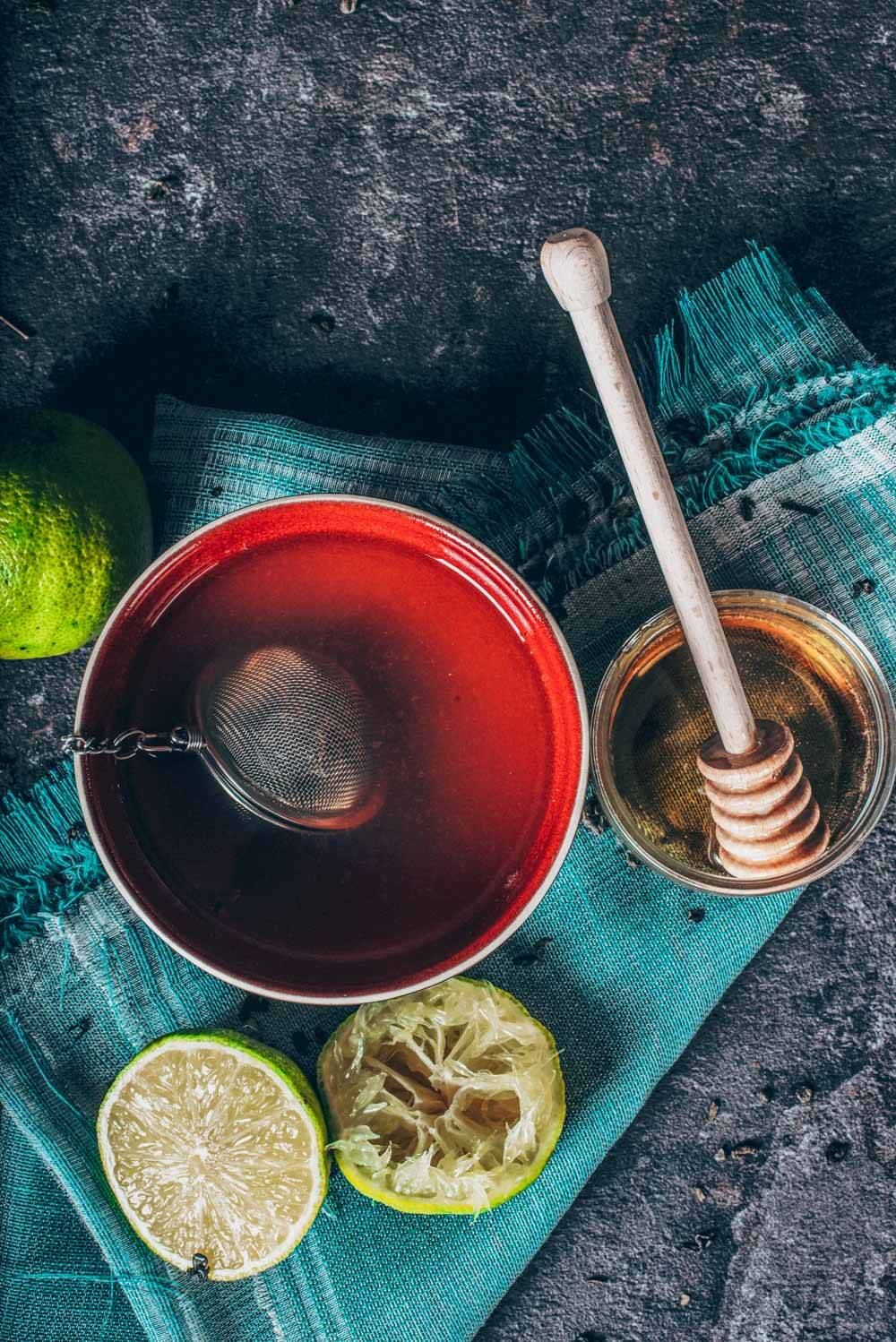 Disclaimer – If you are looking for a fancy herbal tea recipe this post isn't it. I really don't like over complicating my tea recipes. I like things to be as simple as they possibly can be otherwise I know I won't make it.
Rose Hips and Hibiscus Tea
These Rosehip tea bags with Hibiscus are natural caffeine free and are so convenient.
You can buy the organic cut rose hips on amazon and make your own from scratch, but it will take longer and I trust the Traditional Medicinals herbal tea brand as I have tried many of their teas.
I was even able to convince my family to start drinking it when I gave them some during a recent trip! It really is that good.
You can squeeze a lemon or lime in it for taste but it is not necessary.
I usually just warm up a glass of water in the microwave or on the stove top and let it is steep for at least 10 minutes to make sure you get the full flavors and benefits of the rose hips.
Note – I have recently switched to glass mugs and love them! This glass mug for tea or other hot drinks is double insulated and even comes with a cute bamboo lid! I love it.
Now over to you, what is your favorite herbal tea recipe?